B
il
Rala og Ted (jaktspringere) ble paret fredag 23. februar.
Stamtavle for kullet finner du her:
Trykk her: Rala and Ted stamtavle
Valpene kom på termin 25.4.2018. Ti valper: to hanner og åtte tisper. Både svarte og brune valper i kullet. Hannene er bortbestilt, men vi har en tispe ledig!

Kullets mor: LOSH 1156728Orissa van het Bramendal «Rala»
Rala er importert fra Belgia fra kennel Bramendal i området rundt Gent. Hun har fransk far importert til Belgia, Belgisk Champion:
CH French Je-gor d' Hurtevent og norsk mor som vi eksporterte til Belgia i 2012, Streamside's White Moth (NJCH Streamside's Kill Devil x Woodash Nikita).
Hofter: B, Albuer:0, Øyenlyst Nov 2017 ua og gonioskopert ok
Rala har godkjent jaktanleggsprøve, og godkjent fellesklasse vannapport.
Hun har startet et par ganger i Begynnerklasse på skogsfuglprøver høsten 2017, men har ikke fått tellende fuglesituasjon.
Rala er en atletisk, sterk og middels stor engelsk springer spaniel av jakttype. Hun forener norske, engelske og kontinentale linjer.
Kullets far
Syncerus Seamus «Ted» (GB IE FT CH Hattonswood Broc KCSB0983CP xGB FT CH Syncerus Sally KCSB4617CS)
Ted er fra en kombinasjon av irske og engelske linjer.
His sire Hattonswook Broc is an Irish and English Field trial Champion.
His dam, GBFTCH Syncerus Sally, is from a line with a lot of excellent dogs. She herself qualified in the Championship ship in 2013. For this year's (2018) The 88 AV Field Trial Championship; three offspring had qualified with different owners. The dog GBFTCH Syncerus Sinbad was best male in the ch. ship and came in as No 4 in the competition. His litter sister GBFTCH Syncerus Surprise also did well . These are both littermates of Ted. Their half sister (same dam) Syncerus Solo of Creccamarsch also did well. The competition is extremely fierce in the British AV Championship with over 60 qualified dogs running over three days. After having seen these dogs run in the Championship we decided to use Ted for breeding Rala. He is a gentle and quiet dog at home and full speed outdoors and in the field.
Ted har 1.premie på brukshundprøve og en 2.premie i åpen klasse på jaktprøve i Sverige.
Hofter :A, Albuer:0, Øyenlyst jan 2018 u.a. Ted har god HD statistikk på avkom fra de fire kullene han har hos kennel Ometyst. Eier og fører Torun Thomassen
| | | | | |
| --- | --- | --- | --- | --- |
| | HD | HD % | AD | AD % |
| Totalt | 13 | 59,1% | 12 | 54,5% |
| Fri | 12 | 92,3% | 12 | 100% |
| Svak | 1 | 7,7% | | 0% |
| Middels | | 0% | | 0% |
| Sterk | | 0% | | 0% |
Kjærlighet ved første blikk?
xx

Snow romance resulted in 10 spring beauties-what a love story! Below have a look at them!
Kullparade, syv uker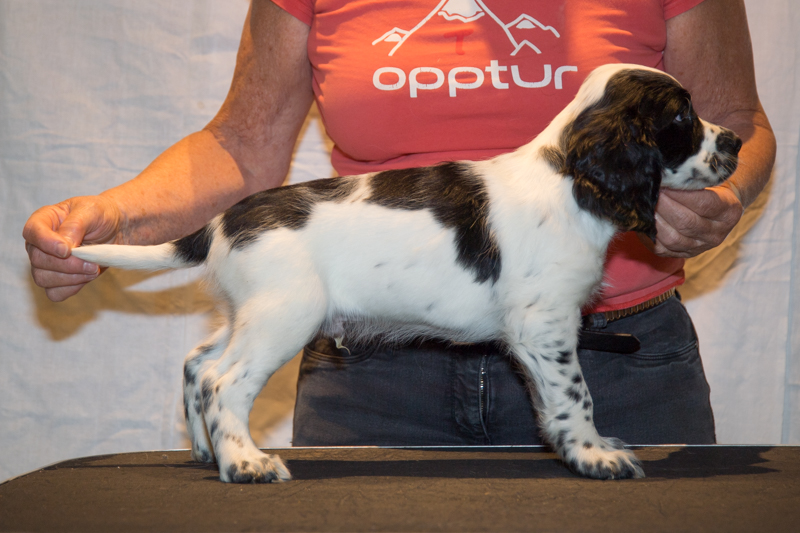 Streamside's Light Spinner, Spinner, Rogaland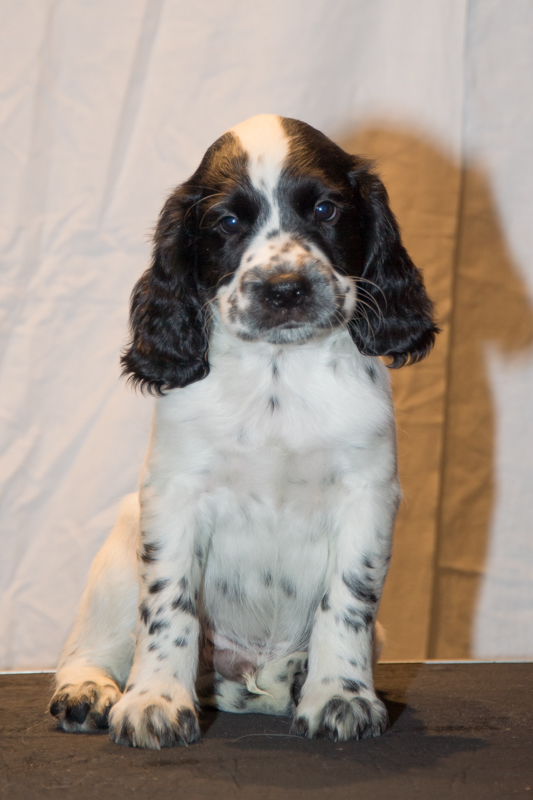 Spinner hodebilde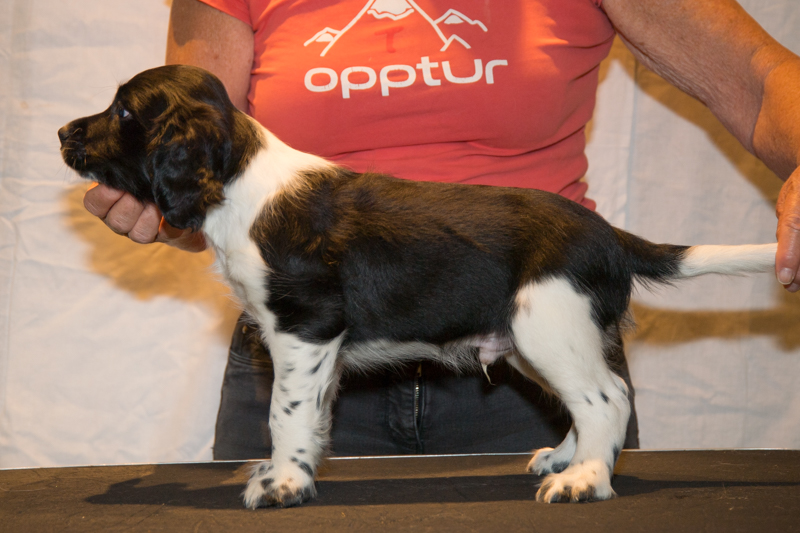 Streamside's Lee Cuddy Wild, Willi, Østerrike
Willi
Streamside's Ladybird to Quincegrove, Gadget, England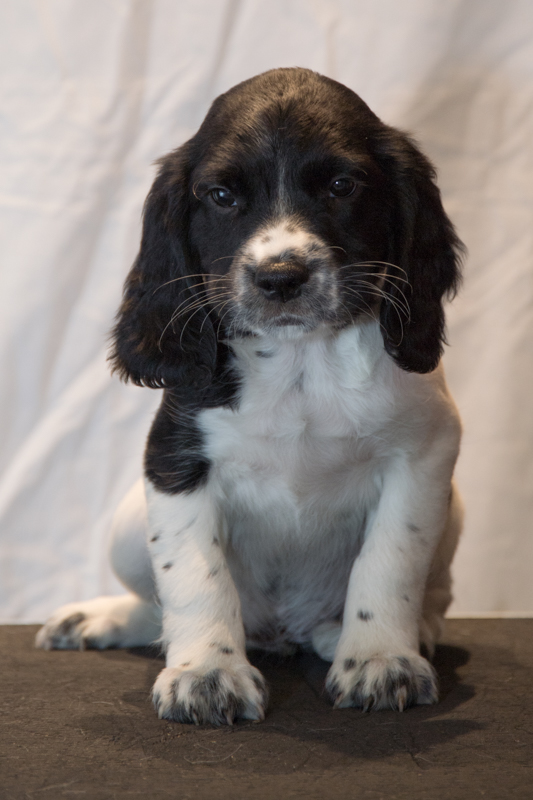 Gadget
Streamside's Lady Camilla, Mika, Dal i Akershus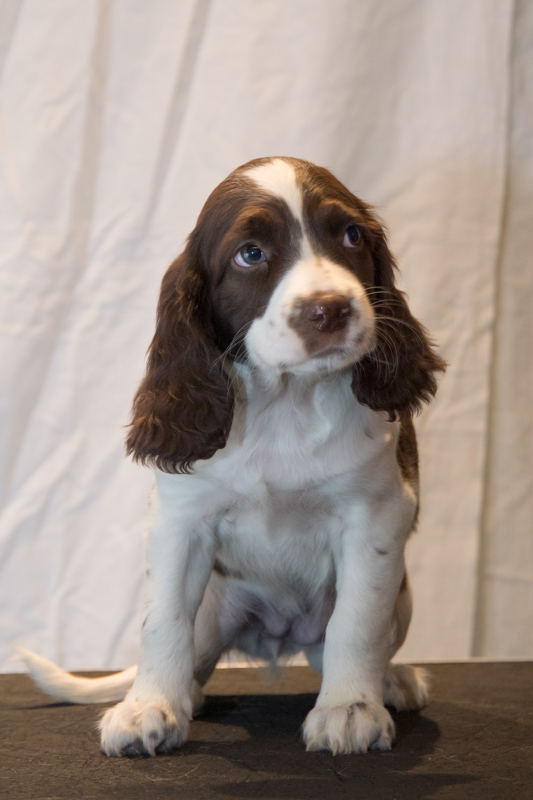 Mika
Streamside's Lace Moth, Moth, Bergen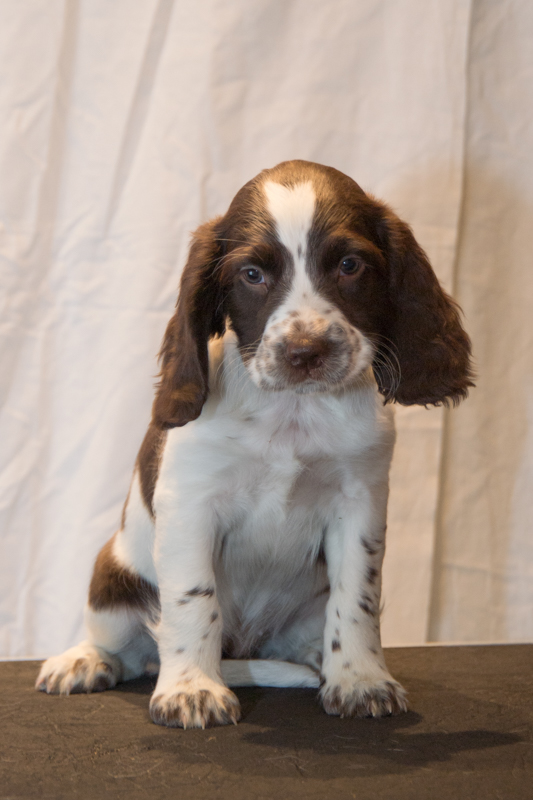 Moth
Streamside's Logie to Bramendal, Billie, Belgia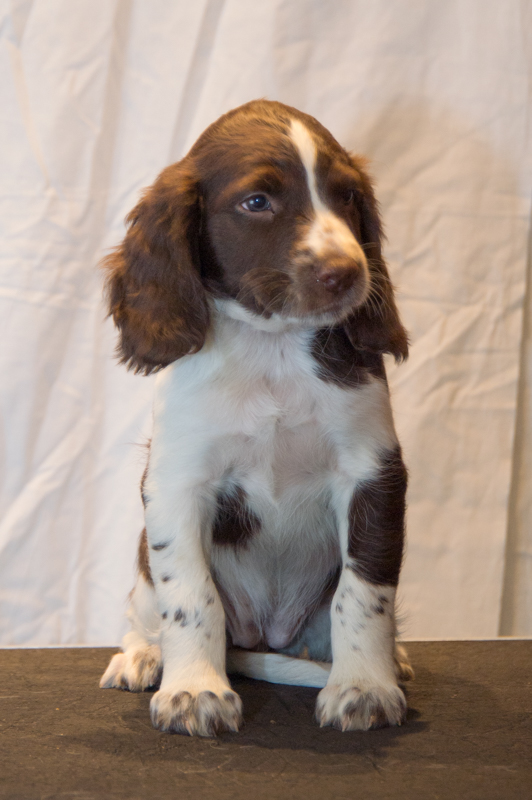 Billie
Streamside's Laxa Gold, Alva, Åmål, Sverige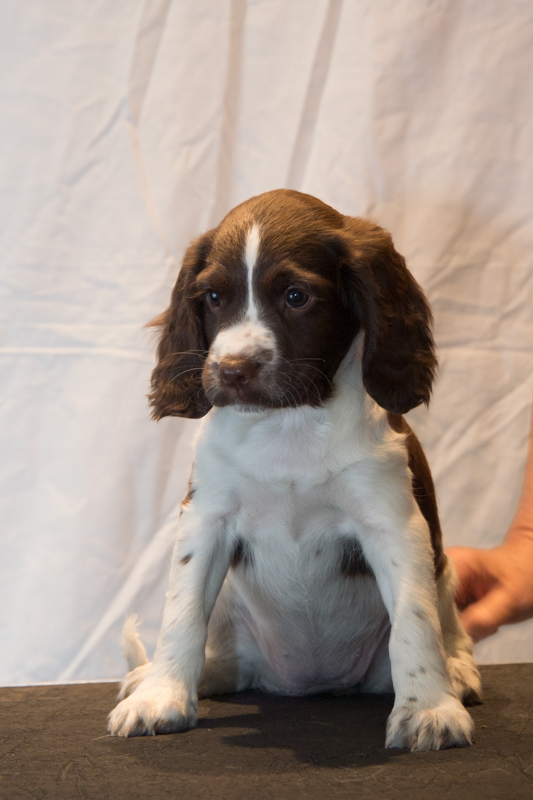 Alva
Streamside's Lady Gwen Spey, Vera, Drammen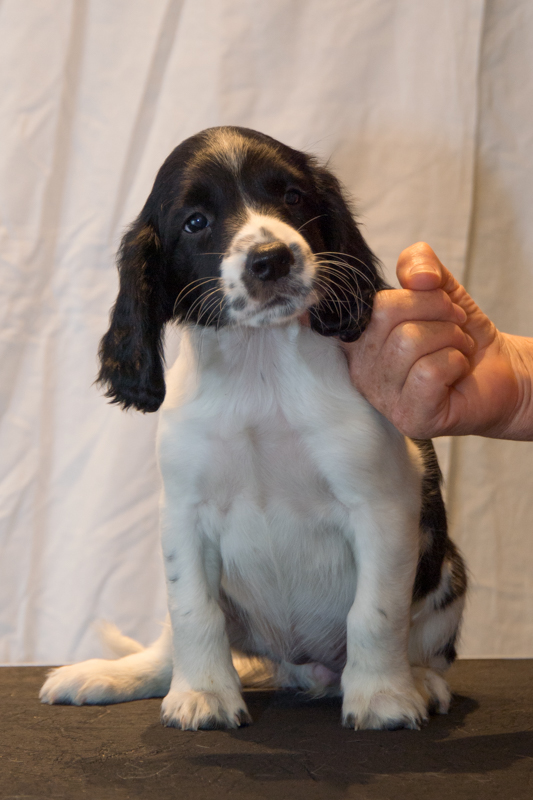 Vera
Streamside's Little Brown Trout, Vespa, Oslo
Vespa
Streamside's Locusta, Leia, Trondheim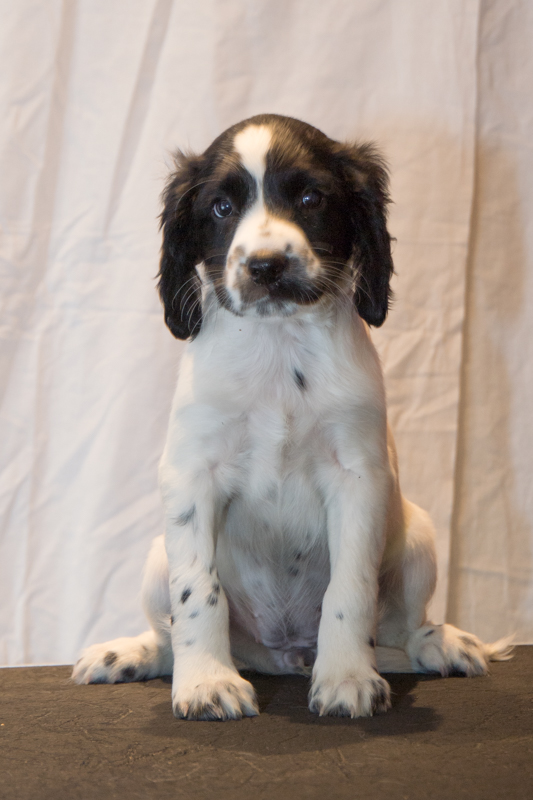 Leia